Committed To Our Clients' Success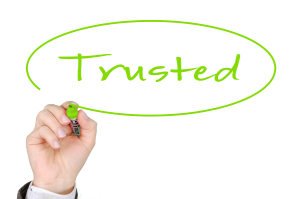 The Law Office of David M. Garten, Esq., provides clients seeking high-quality legal representation in throughout South Florida with experienced, trusted and innovative service. Attorney David M. Garten has established a reputation as one of the leading guardianship, probate and trust litigators in South Florida. For more than 30 years, our firm has protected the rights and interests of clients ranging from individuals to financial institutions.
Intelligent Advocacy · Personal Attention
Our firm's philosophy is simple: to provide our clients with the highest caliber of legal representation at a reasonable cost. Clients will receive the quality of representation one would expect from a large firm combined with the personal attention you can only find in a small boutique law firm.
Mr. Garten handles matters ranging from complex multimillion-dollar will and trust contests to small disputes in the following areas:
Claims filed against an estate
Defending claims by the estate
Elder Abuse
Lack Of Capacity · Undue Influence
The Probate and Trust administration process provides an orderly means to distribute your parent's assets as he/she intended.  However, the process breaks down when your parent lacks capacity or was coerced into creating a Will or Trust that does not reflect his true intent.
That's when you need help from the Courts to apply the correct laws and seek the justice and fairness you deserve as a beneficiary or rightful heir.  Unfortunately, when you are the victim of a bad actor who highjacks your parents' intent, the burden is on you to take action and stand up for your rights.
That's where Mr. Garten can help you seek the right result.  Client's hire Mr. Garten because he is a litigator and concentrates his practice in contested Trusts, Wills and Guardianships.  Mr. Garten handles all aspects of your case – from inception through trial.  But more than that, he applies energy, enthusiasm, and his track record of success to work for you.  Our goal is to fight hard for your rights and reach the best resolution in your case either at medication or at trial. Simply put, WE CARE ABOUT OUR CLIENTS AND WE WANT THE BEST FOR THEM.
Fight For Your Rights
Probate, Trust, and Guardianship litigation is a very complex area of the law. Most litigation cases require multiple petitions/complaints (e.g. lawsuits) on different, but related, subjects such as financial elder abuse, capacity issues, undue influence claims, creditor's claims, and probate procedures.  A single case can have all of these aspects, and more. To successfully navigate through these cases, an attorney must first have a thorough and in-depth knowledge of all Florida laws applicable to the creation and administration of Trusts, Wills, and Guardianships. Additionally, an attorney must understand the complex litigation rules and procedures in which apply to all phases of a case including motion practice, discovery, and trial.
We Fight For You!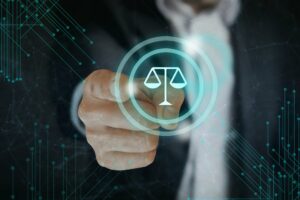 Mr. Garten is a trial lawyer – not estate planner.  What's the difference?  He knows how to take a case from its inception in court through trial.  While he has the 'know how' to prepare estate plans and administer estates and trusts, his primary focus is in fighting for your inheritance.  Mr. Garten understands both the laws that govern trusts, probate, and guardianships as well as the litigation procedures to seek the right result in Court on your behalf.
Contact Attorney David M. Garten
The Law Office of David M. Garten, Esq., accepts and encourages referrals from accountants, estate planners, attorneys and trust departments. Call 561-689-0054 or send us an email to discuss your case with an experienced West Palm Beach probate and estate litigation lawyer. We look forward to speaking with you.